New regulations for owners corporations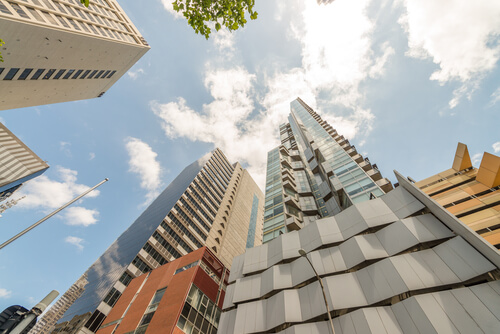 On 3 December 2018, the new Owners Corporations Regulations 2018 (Vic) replaced the existing Owners Corporation Regulations 2007 (Vic). For all lot owners and those with an interest in the strata industry, the new regulations include some important changes. A brief summary and analysis is provided below:
Summary of key changes
Regulation 7 – Maintenance Plans
The new regulations prescribe additional 'major capital items', namely:
(a) common property structures, including the roof, stairways, balustrades, and window frames;

(b) common property services, such as shared water, gas and sewerage pipes, pumps, drains, electrical and telephony infrastructure;

(c) common property assets, such as fences, pools, and water tanks.
Regulation 9 – Membership Committee
Under the new regulations, if a member is absent from 25% of committee meetings without explanation within any 6 month period, the Committee may pass a resolution to remove that member.
Regulation 10 – Professional Indemnity Insurance
The manager of an Owner's Corporation must now hold professional indemnity insurance that is sufficient to meet claims of up to $2,000,000 (up from $1,500,000).
Regulation 11 – Model Owners Corporation Rules
The new regulations expand the Model Owners Corporation Rules in Schedule 2 to include:
A new Model Rule 2.1 which enables a committee to appoint members to a sub‑committee without reference to the Owners Corporation.
A new Model Rule 5.2 which requires an owner or occupier to obtain written approval from the Owners Corporation before making changes to the external appearance of their lot. The Owners Corporation cannot unreasonably withhold approval, but may give approval subject to "reasonable conditions" to protect the quiet enjoyment of other lot owners, structural integrity or the value of other lots and/or common property.
A new Model Rule 5.3 which requires an owner or occupier to notify the Owners Corporation when undertaking any renovations or other works that may affect the common property and/or other lot owners' or occupiers' enjoyment of the common property.
Fees
The new regulations have not changed the number of fee units. Accordingly, based on the fee unit for 1 July 2018 to 30 June 2019, the fees remain as follows:
Initial registration fee for managers: $206.06
Annual registration fee for managers: $144.65
Late lodgement fee: $14.45
Analysis
The additional 'major capital items' will mean Owners Corporation managers will need to be extra vigilant in inspecting their property for creating a comprehensive maintenance plan. This could mean extra costs for lot owners as well. Owners Corporation members will also need to be aware of the new regulations regarding attendance, while managers may need to update their indemnity insurance.
Importantly, both managers and members should consider whether the new Model Owners Corporation rules will apply to their development. It should be remembered that, under the Owners Corporations Act 2006, if the model rules provide for a matter and the adopted rules do not, the model rules relating to that matter are deemed to be included in the rules of the Owners Corporation. Therefore, Owners Corporations should consider whether to introduce their own rules in response to these changes or whether to continue adopting the model rules.
Owner Corporations that have previously adopted the model rules should also consider whether they have automatically adopted the additional rules, or whether they are continuing only on those originally adopted.
We also anticipate that the question of what constitutes "reasonable" grounds for withholding approval to external lot changes will see disputes arise both internally within Owners Corporations and by referral to VCAT.
How can we help?
At Best Hooper, we have a long history in acting for Owners Corporations for both internal matters and in response to external disputes such as acquisitions, building claims and those affected by infrastructure projects. We understand that acting for an Owners Corporation extends beyond understanding legal principles, and requires an in-depth consideration of the intricate technicalities of maintaining separate identities and interests.
If you require any further information regarding these regulation changes or help on any other Owners Corporation matter, please contact Joel Snyder on (03) 9691 0211 or a member of our Property or Disputes Teams.
Get in Touch
Fill in the details to help us answer your query and booking enquiries promptly.